It's Giving Tuesday 2022! For the next 24 hours, Prague Schools is joining thousands of organizations across America on this day of giving. Funds are being raised for The Heart of a Red Devil Campaign. This campaign was developed to contribute to the cost of the new turf on the baseball, football, and softball fields, along with many other new upgrades to all 3 facilities! These new upgrades will contribute countless wins to our school and our community! Please consider donating $22 for 2022, by following the link below for payment processing.
https://www.regpack.com/reg/templates/build/?g_id=100911021
Thank you for having The Heart of a Red Devil!


You can now pay your student's lunch bill online! Login to your Wengage Guardian Portal to make a payment.
https://ok.wengage.com/Prague
. Contact your child's school secretary if you need your Guardian login information.
Middle School students and parents: the MS students will attend the MS basketball tournament at noon on Monday (11/28). They will be watching the 8th grade games in the new gym. Admission is $1. Students will be able to eat lunch in the cafeteria before going over to the games or they may purchase food and snacks from the concession stand at the new gym. They will return to the MS before 3:20 to go home as normal.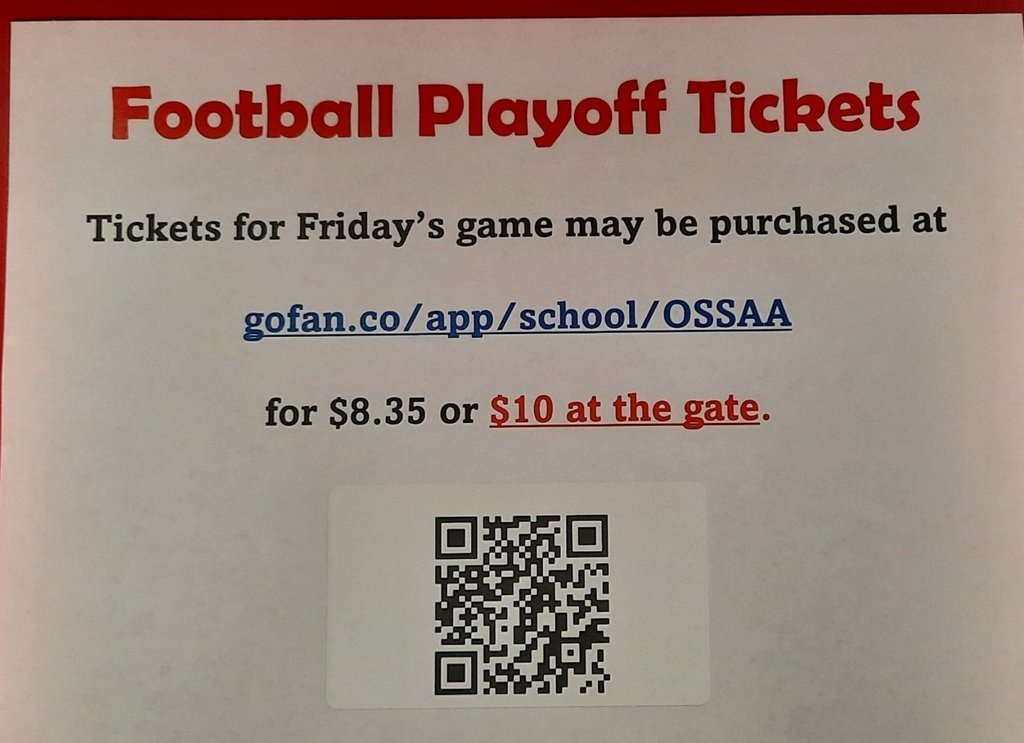 Brackets for the 7 & 8 basketball tournament. November 28, December 1 & 3. 7th grade games will be played in the old gym, except where specified and 8th grade will play in the new gym, except where specified. Consolation games will be played in the old gym. Games will start at 10 am.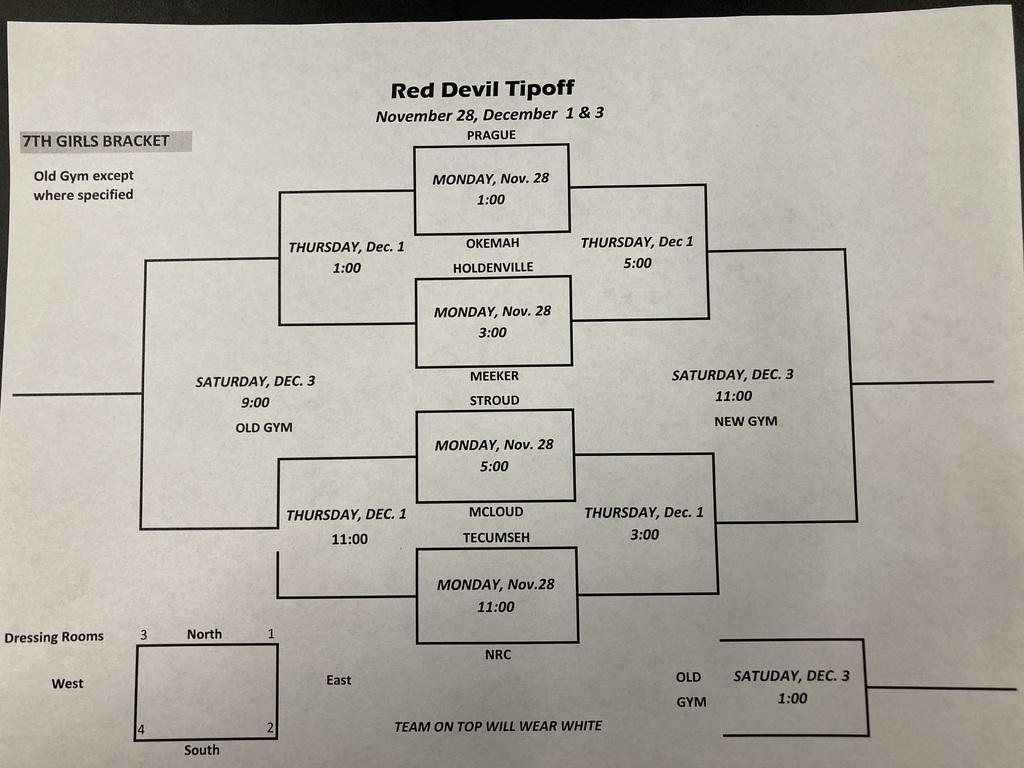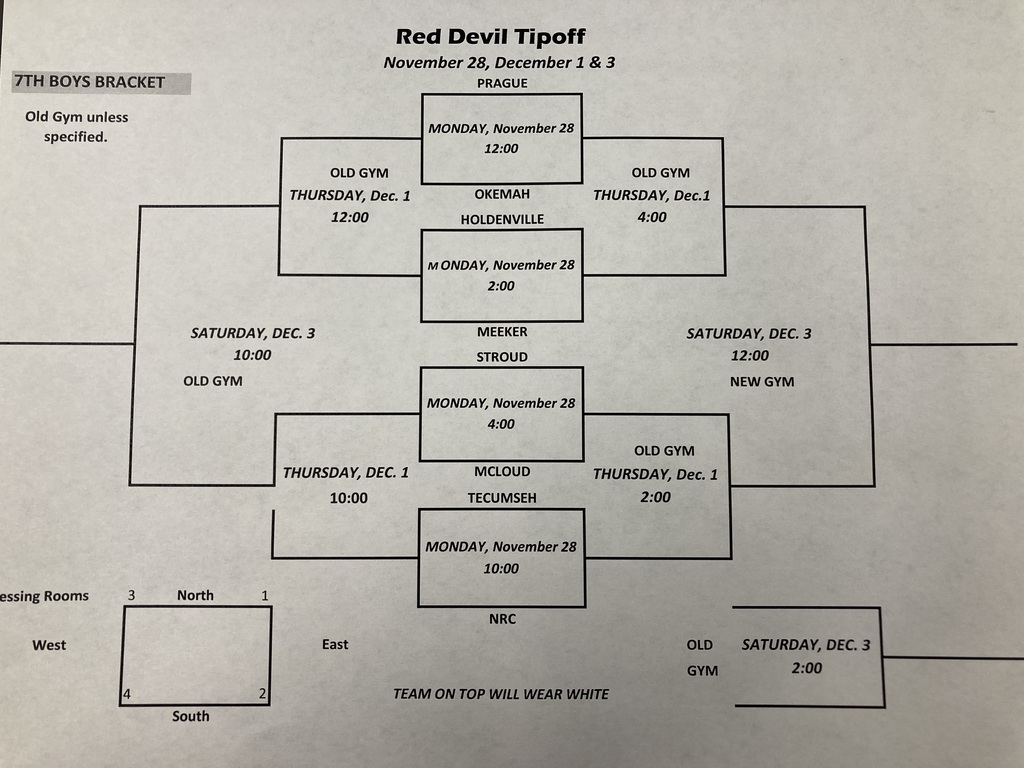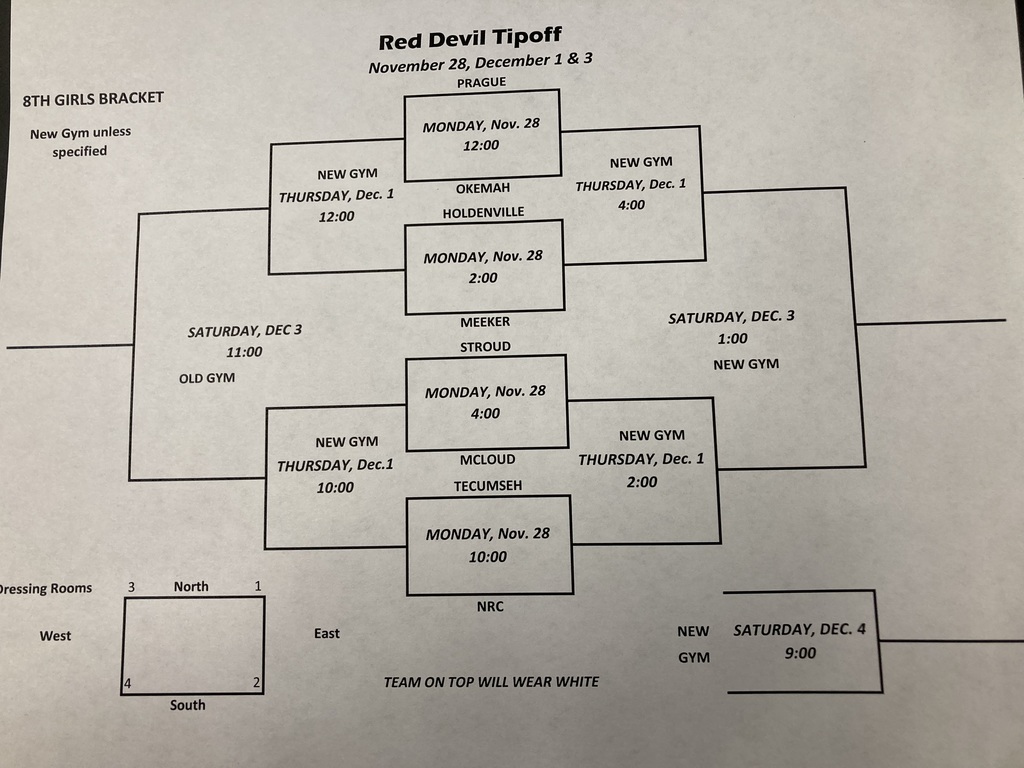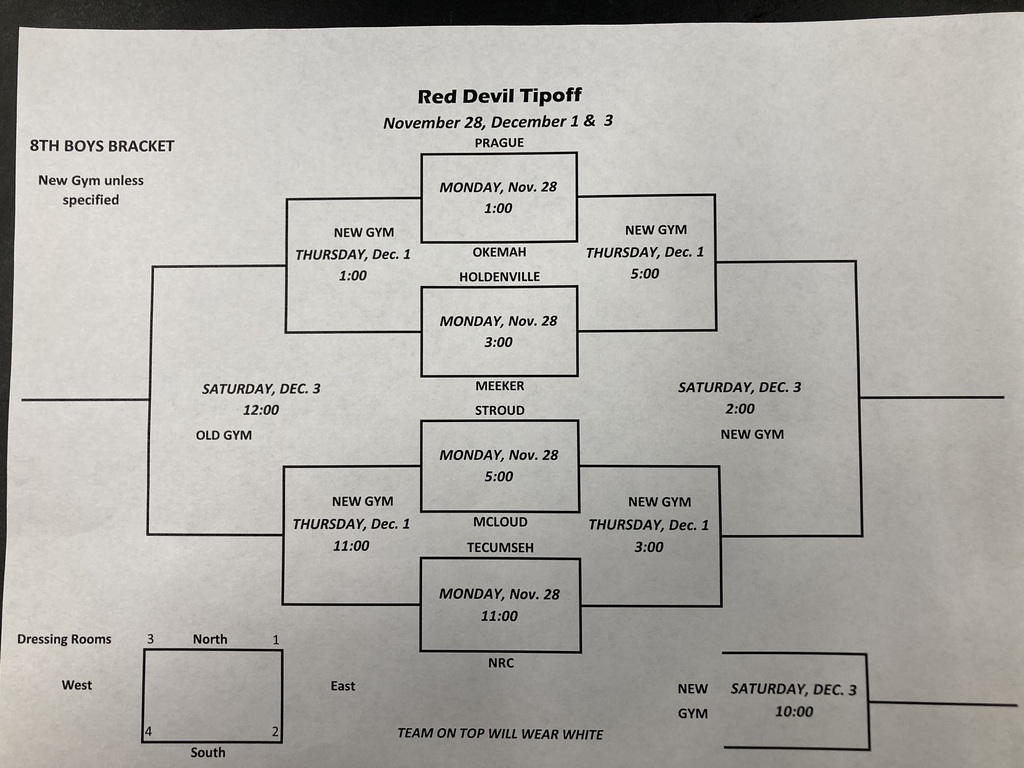 Middle School Basketball schedule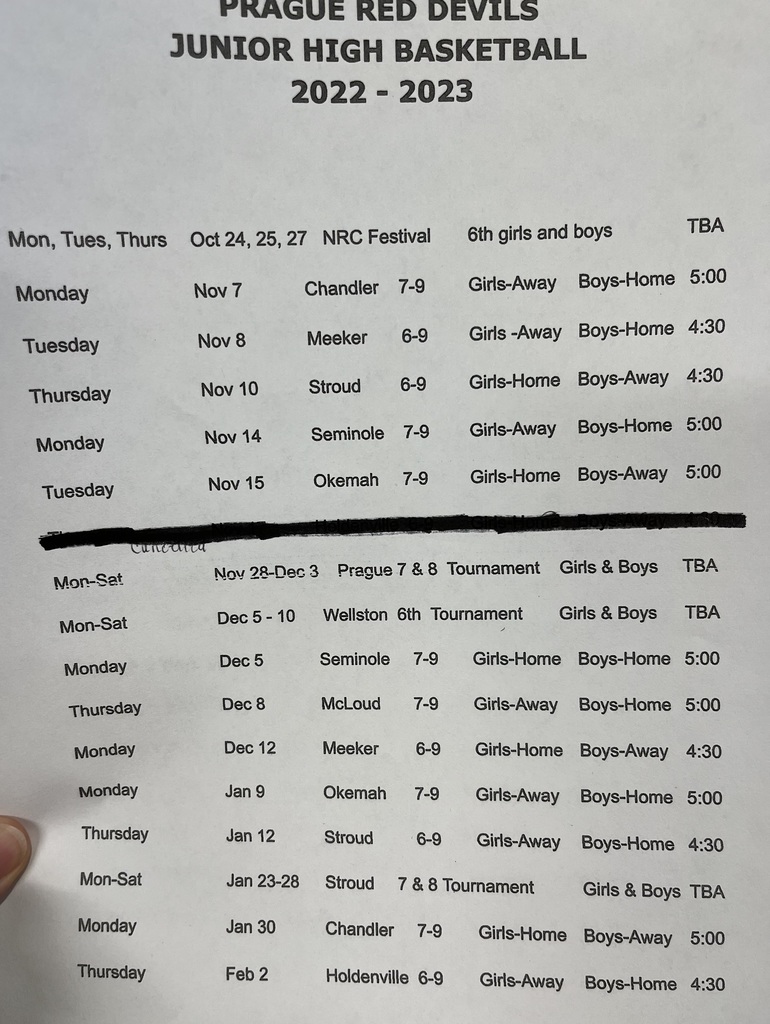 There will be no basketball games on Thursday. They have been cancelled.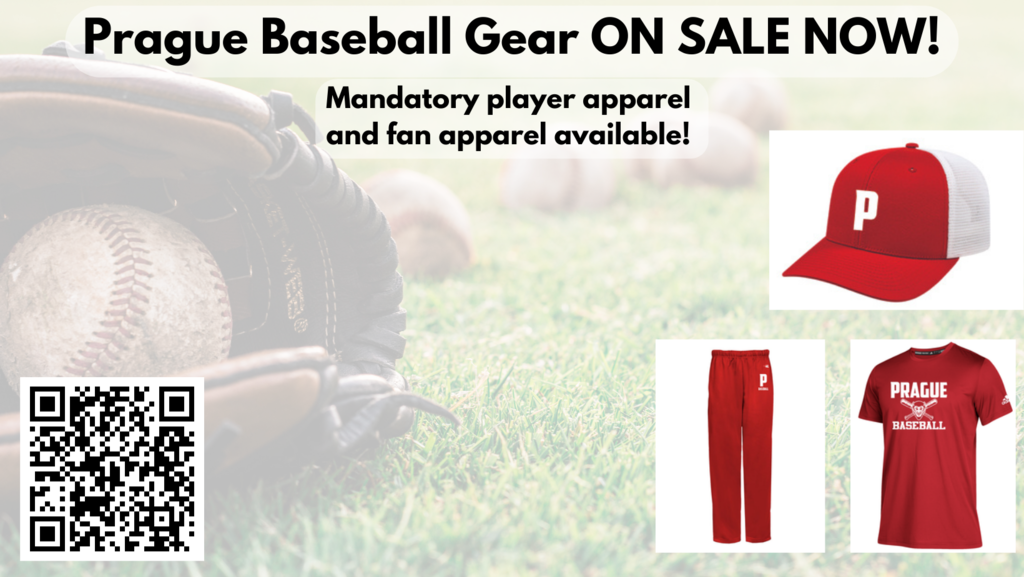 Middle School Halloween dance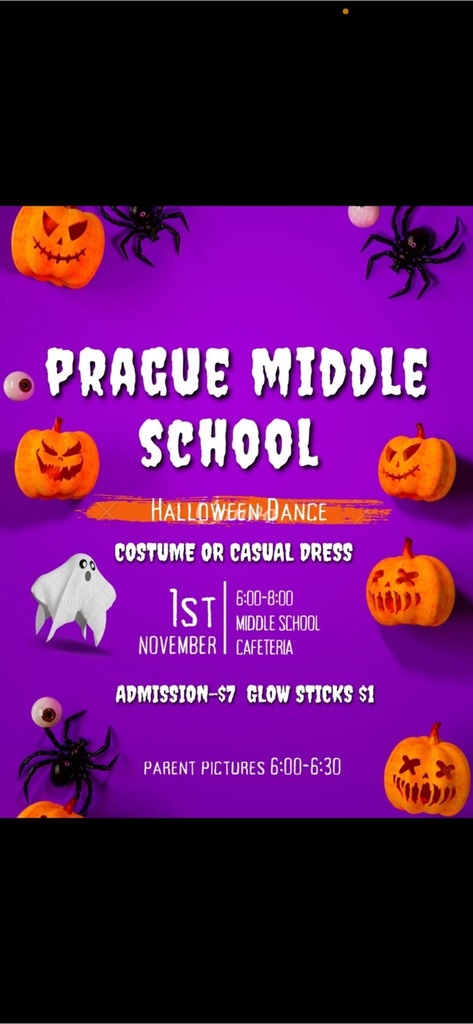 Monday, October 10th , Jr. High football game at home vs Seminole has moved kick-off time to 6 pm.
Attention Parents: Monday's JV game vs Seminole has been cancelled. We will however play a junior high game only vs South Rock Creek, kick-off will be at 5:30.
Parents if you have a student that is in athletics, the Sex at Birth affidavit is on Rank One. This is a form required by the OSSAA for all athletes. If you have yet to sign one, please do so as soon as possible.
Middle School Parents: You will be receiving an email from Wengage. This is to activate your parent portal. If you already have a parent portal account, you will not need to do it again. Please follow the link in the email to set up your parent portal. This is where parents will receive notifications regarding attendance, grades, eligibility, discipline notices, etc. It will also be used for enrollment/ pre-enrollment. Call the school office with any questions.
The Tuesday, August 30th Middle School game vs Dale will be played at Firelake in Shawnee instead of home due to Field 2 is unplayable.
Monday, August 29 is the last day to order Homecoming t-shirts. Sizes youth small to adult XL are $12.00. XXL and larger are $14.00. Money can be turned into any building secretary by 3:00 P.M.
Parents: if you have students that are in athletics, band, or cheer, please make sure all the paperwork required is signed on Rank One as soon as possible. The Sex at Birth Affidavit a new form required by the OSSAA is now on Rank One to be filled out.
Parents, on Rank One if you see your student has gone from Eligible to Ineligible, don't panic, we are in the process of uploading the Biological Sex Affidavit for athletes, which is another form required for by the OSSAA. Once it becomes available I will let you know, if you have already turned in a paper form, I will manually check the form off for you student. If you have any questions you may contact Felicia Little at 567-2281 ext. 2023 or AD Rafe Watkins at 567-2281 ext. 2027.
Parents, please be sure if your student is in any extra curricular activity that they have all the necessary paperwork signed on Rank One. Those in athletics or band require all paperwork on Rank One to be signed or they will not be eligible to practice.. FFA, Speech, etc..., must have a Drug Test Consent form signed on Rank One before they can compete. Physicals are being uploaded as they are being received.